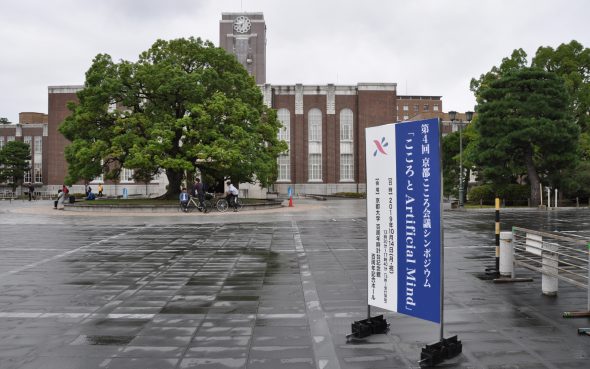 Kyoto Kokoro Initiative symposium was held at Kyoto University Clock Tower Centennial Hall on October 14, 2019.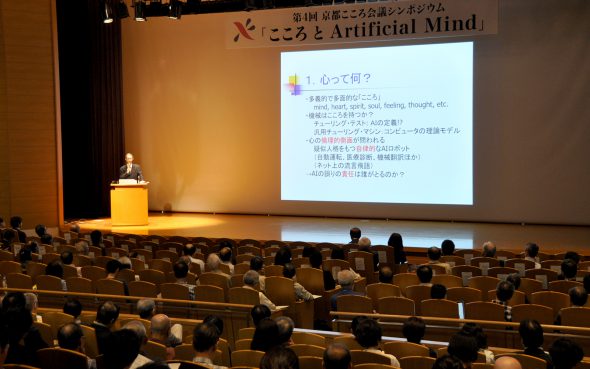 This year marks the 4th anniversary of the Kyoto Kokoro Initiative. Under the theme of "Kokoro and Artifical Mind," Toru Nishigaki, Professor Emeritus, the University of Tokyo; Tetsuya Ogata, Professor, Waseda University; Makoto Nagao, Professor Emeritus, Kyoto University were invited as main speakers on stage. They delivered the lectures with their respective insights about how Artificial Intelligence (AI) and Deep Learning can progress close to the human "Kokoro" and how they can get in touch with Human "Kokoro."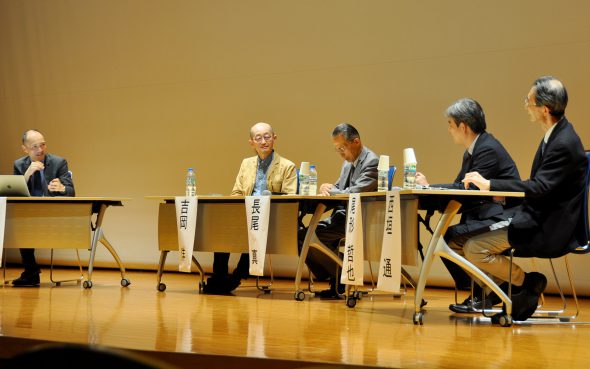 In the following panel discussion, Professor Toshio Kawai, Director of Kyoto University's Kokoro Research Center joined as MC with Hiroshi Yoshioka, Program-Specific Professor from Kokoro Research Center in addition to those three main speakers. The approximate 200 attendants in the hall enthusiastically listened to their vigorous discourses.
More details of the event will be uploaded at the website of Kokoro Research Center before long.
Please visit the following URL.
http://kokoro.kyoto-u.ac.jp/en2/
Back to the list