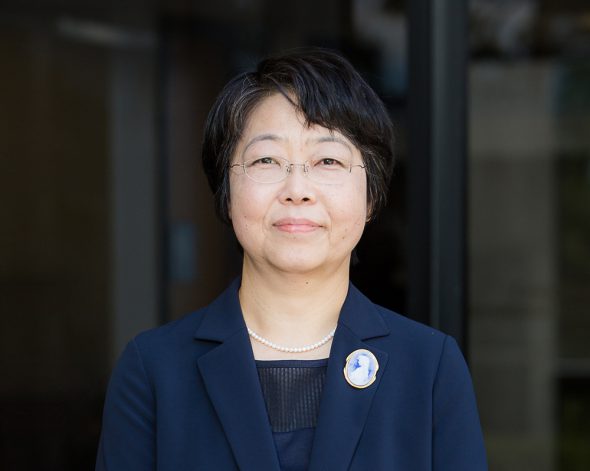 I wish you a happy new year.
We deeply appreciate your continuous support and cooperation toward the Inamori Foundation.
Last year, we continued to reconsider our activities due to the COVID-19 pandemic that started in the early spring of 2020.
With many restrictions still remaining, we postponed the presentation ceremony of an international award, "Kyoto Prize." Instead, we launched a special website and released videos of laureates' commemorative lectures and their introductions.
As for research grant activities, we conducted the InaRIS Fellowship Program as well as the Inamori Research Grants Program for young researchers. Also, as part of social contribution activities, we opened "Kizuki Land," a website for children to meet anew with wonders around them. It was followed by online workshops, where children experienced the website with a guide who helped them delve deeper into their discoveries.
In addition to these activities, we launched a new project "INAMORI Music Day" with the City of Kyoto Symphony Orchestra in order to promote culture and art. In fall, we held a series of events for the first time with many participants: a concert with featured artists, mini concerts at a museum, and a concert and lesson at high school. Through this project, we would like to keep providing citizens and students with opportunities to enrich their lives by rediscovering the beauty of culture and art.
At the start of the new year, the Inamori Foundation will turn over a new leaf and continue to strive for the greater good of society through various projects based on the belief that "the future of humanity can be assured only when there is a balance between scientific development and the enrichment of the human spirit." Your continuous support would be highly appreciated this year as well.


January 1, 2023
Shinobu Inamori-Kanazawa
President, Inamori Foundation
Back to the list