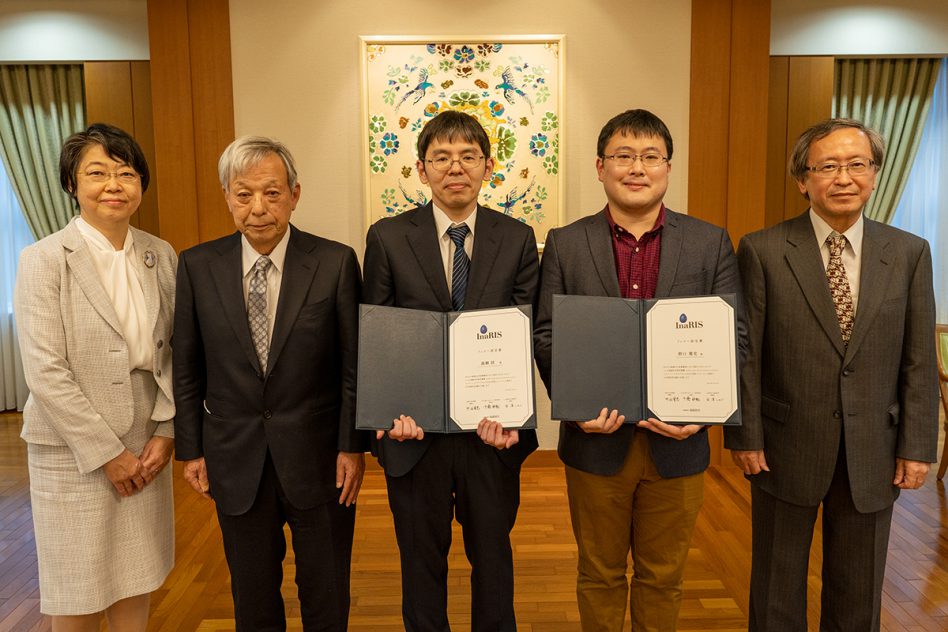 Inamori Research Institute for Science (InaRIS) Fellowship Program is a research grant program that allows researchers to pursue challenging projects over a 10-year period. The Advisory Board Meeting of InaRIS Fellowship Program was held on October 26 at the Inamori Foundation in Kyoto to have a discussion over the fellows' research themes.
InaRIS Fellowship Program was established in 2019 to encourage researchers to follow their curiosity and engage in research with a grand vision and great potential, rather than seeking short-term results. The program grants 10 million yen per year over 10 years, totaling 100 million yen. Tadashi Takayanagi (Professor, Yukawa Institute for Theoretical Physics, Kyoto University) and Atsushi Noguchi (Associate Professor, Graduate School of Art and Sciences, The University of Tokyo) were selected as the first two InaRIS fellows this last Spring.
InaRIS Committee Chair Shigetada Nakanishi began by remarking, "One of the key points of this Program is that it enables researchers to pursue the possibility of new prospects to their full extent by providing long-term support over a 10-year period. I wish the fellows to develop their research to bring about real scientific breakthroughs." The InaRIS fellow certificates were presented by President of the Inamori Foundation Shinobu Inamori-Kanazawa.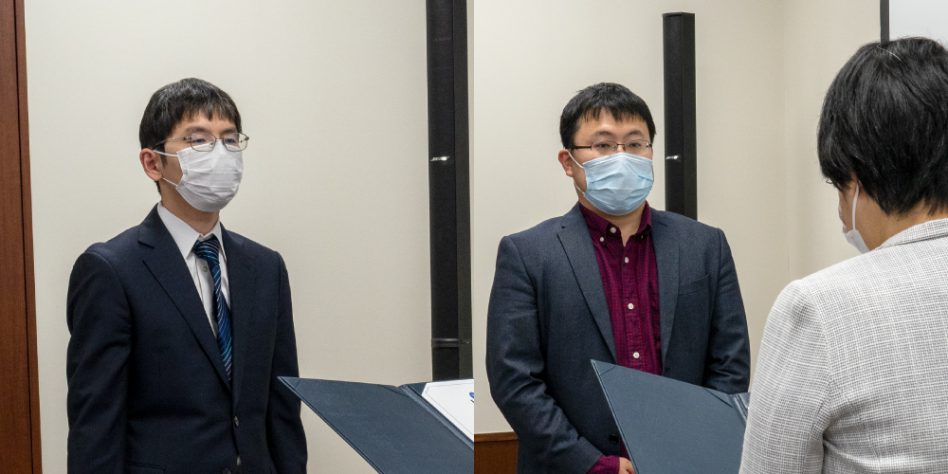 The two fellows then presented their research visions over the next 10 years. Dr. Takayanagi commented, "It is important not to think alone, but to think while discussing with others. I would like to understand the microscopic gravity theory through active discussions with students and co-researchers." Dr. Noguchi shared his ambition, "I would like to achieve quantum error correction using ultra-precise quantum control technology and a digitalization of qubits."
Back to the list