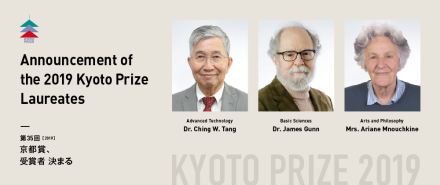 The Inamori Foundation (President: Kazuo Inamori) is pleased to announce the laureates of the 2019 Kyoto Prize. This year's Prize goes to the following three individuals, Dr. Ching W. Tang, Dr. James Gunn and Mrs. Ariane Mnouchkine.
The Kyoto Prize Presentation Ceremony will be held in Kyoto, Japan on November 10. Each laureate will receive a diploma, the Kyoto Prize medal (20K gold), and prize money of 100 million yen.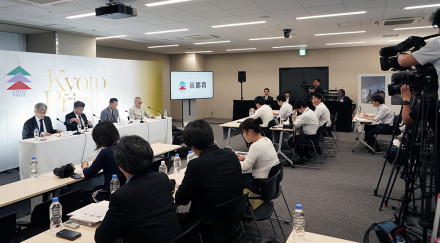 The video footage of today's Press Conference will be available in mid next week.
Related informations
Back to the list