The Kyoto University-Inamori Foundation Joint Kyoto Prize Symposium (KUIP) aims to widely share the latest trends and attractions of cutting-edge research with society. Hosted by Kyoto University and co-hosted by the Inamori Foundation, KUIP has been held in Kyoto since 2014 and in Tokyo since 2018.
This year, KUIP will be held for the first time online and the theme is "Technological Milestones that Changed the World."
Dr. Shinya Yamanaka, Director of Center for iPS Cell Research and Application, Kyoto University, who was awarded 2010 Kyoto Prize in Advanced Technology, and three other researchers at the forefront of the field of life sciences will deliver lectures and hold discussions with a focus on "Innovation and Bioethics."
The live webcast of the panel discussion will be open to questions from the nationwide audience.
Admission is free, and registrations are accepted on a first-come, first-served basis. We welcome your interest and participation!

Event Outline
Date and time
February 16, 2021, 13:40-
*Application closed.

Registration
Free of charge (First-come, first-served basis: Max. 5,000 people)

Speakers
Shinya Yamanaka (Professor, Director, Canter for iPS Cell Research and Application, Kyoto University)
Keiko Nakamura (Director General Emeritus, JT Biohistory Research Hall)
Taku Yamamoto (Director, Hiroshima University Genome Editing Innovation Center
Professor, Graduate School of Integrated Sciences for Life, Hiroshima University)
Michinori Fuji (Professor, Kyoto University Institute for Advanced Study)

*Lectures and discussion will be provided in Japanese only.

*Symposium footage is available on
KUIP website
.(Updated on March 1)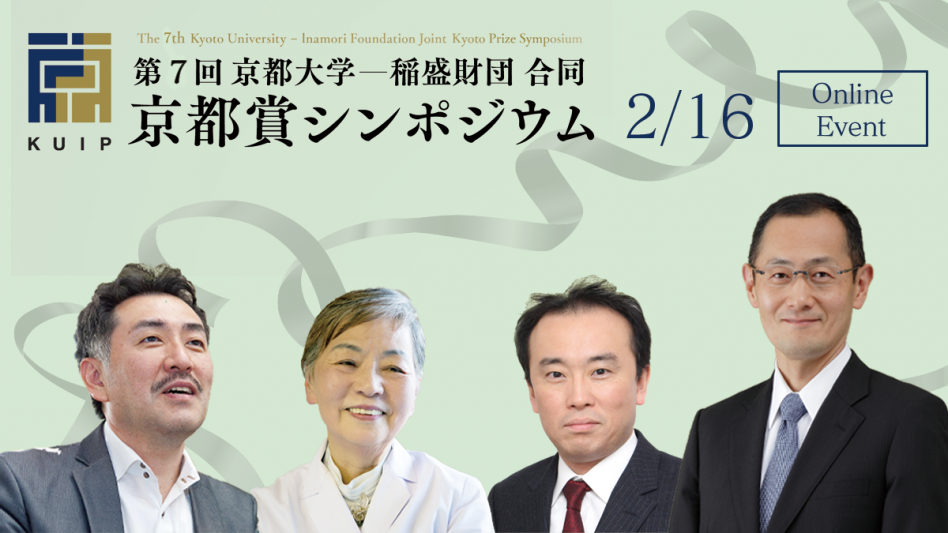 Related informations
Back to the list