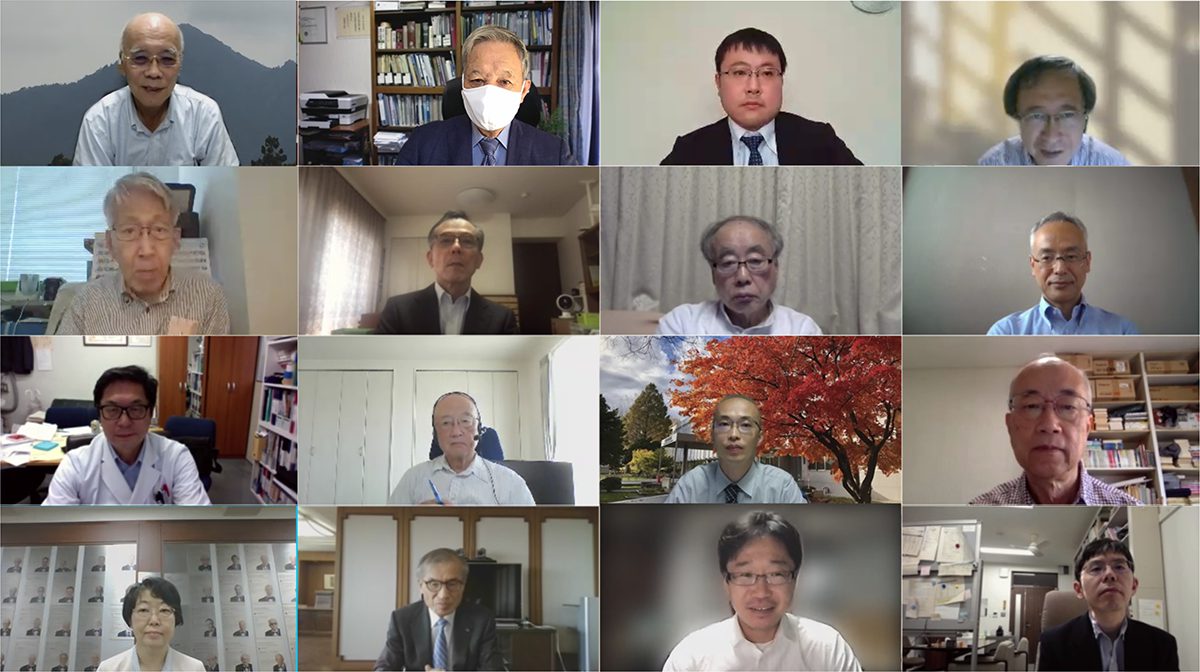 The Advisory Board Meeting of Inamori Research Institute for Science (InaRIS) Fellowship Program was held online on October 3 for the Committee members and the fellows to have a discussion over their research themes.
InaRIS Fellowship Program was established in 2019 to encourage researchers to pursue their curiosity and engage in research with a grand vision and great potential, rather than seeking short-term results. The program grants 10 million yen per year over 10 years, totaling 100 million yen. Tadashi Takayanagi (Professor, Yukawa Institute for Theoretical Physics, Kyoto University) and Atsushi Noguchi (Associate Professor, Graduate School of Art and Sciences, The University of Tokyo) were selected as the first two InaRIS fellows last year, followed by Hiroshi Nishimasu (Professor, Research Center for Advanced Science and Technology, The University of Tokyo) and Yoshifumi Yamaguchi (Professor, Institute of Low Temperature Science, Hokkaido University) in this last Spring.
The meeting was initiated by InaRIS Committee Chair Shigetada Nakanishi giving his message, "I hope that you create new fields by interacting with people from different fields and actively incorporating their ideas to produce research results that will bring about real breakthroughs." The four fellows then made their presentations on the results of their research to date and their visions for the future, and exchanged ideas with the Committee members.
Back to the list