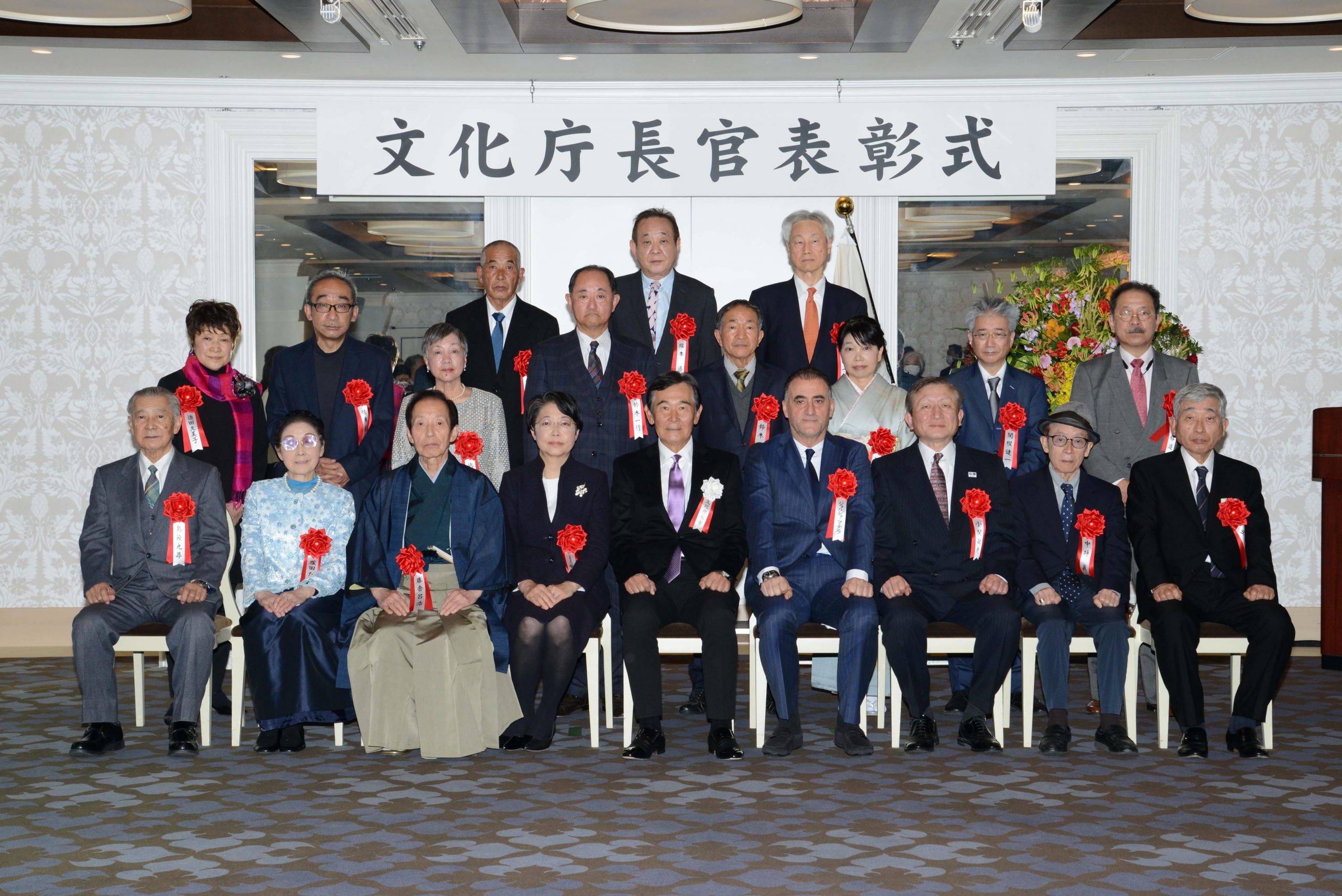 The Inamori Foundation received the 2022 Commissioner for Cultural Affairs Award.
This award is conferred by the Commissioner for Cultural Affairs to individuals who have made distinguished accomplishments in artistic and cultural activities.
The reason for this award is as follows: "The Inamori Foundation has long contributed to the promotion of international mutual understanding through public-interest activities such as awards (Kyoto Prize) and research grants. In addition, the foundation has supported performing arts groups affected by the COVID-19 pandemic, thereby supporting the foundation of culture and the arts in Japan."
At the award ceremony held on December 14, Commissioner Tokura of the Agency for Cultural Affairs encouraged the recipients to continue their studies and contribute to the development of Japanese arts and culture.
We will continuously contribute to the development of science and technology and the promotion of culture and the arts through the Kyoto Prize, research grants, and social contributions.
Back to the list