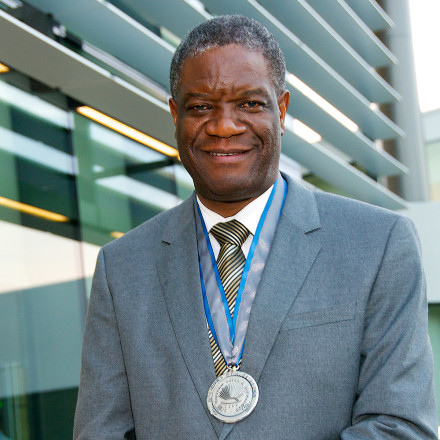 Congratulations on winning this year's Nobel Peace Prize.
We are quite proud of Dr. Denis Mukwege's achievement being highly acclaimed and leading to this accolade.
Dr. Mukwege, a physician and human rights activist of Democratic Republic of Congo, has helped victims of wartime sexual violence and continues to dedicate his energies and abilities to protecting the human rights of women.
We would like to offer heartfelt congratulations.
Related informations
Back to the list